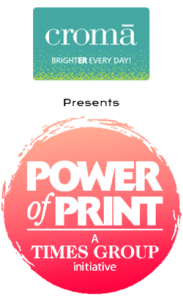 Times Power of Print is a unique initiative by Times Group, that invites creative minds to build an impactful print campaign for a real brief.
Times of India Group and Croma are joining hands to invite all communication agencies to come up with award winning campaigns for a cause – 'wear a mask for a brighter everyday'. The winning team will get a fully paid trip for two team members to Cannes Lions, and win a trophy at the awards evening, held virtually by The Times Group.
Download the brief.
Creative professionals are welcome to participate in teams of two (refer to the terms and conditions for more details). Individual and team entry of students is acceptable.
Work on the brief.
Answer the brief, keeping in mind the guidelines. Each work submitted is considered an entry by itself. If you wish to submit more than one entry, each one will be considered as separate.
IMPORTANT DATES
Entries Open: 19th January, 2021
Deadline: 12th February, 2021
Preliminary Judging: 18th to 22nd February
Final Judging: 26th February, 2021 (Agencies)
Between 27th February & 3rd March 2021 (Students)
Awards Night: 5th March, 2021
You can start working on your campaign today. All information pertaining to the brief is available along with detailed submission guide, terms and conditions and useful information, such as logos and other references. Submissions on the entry site begin on 19th January 2021. Deadline for submitting entries is 12th February, 2021.
Croma is one of the largest multi-brand electronic retail store in India with a purpose "To be a world-class socially responsible retail company". Croma believes in working for the communities around them. Technology, which is an integral part of people's lives today has become synonymous with Croma. Croma offers its customer an omnichannel shopping experience with online and offline experience.
When we look closely at the purchase pattern of the consumers, they are always looking at a good exchange, value for money or some kind of gain from their old products. Croma wants to leverage this behaviour and wants to encourage the consumer to start disposing of their e-waste. It wants to educate people about how hoarding e-waste is just as harmful to the environment as plastic or other waste. Hence, Croma would like to encourage people to be cognisant of e-waste management. While there may be people who'd like to dispose of their used products, they may not necessarily be aware that the smallest thing like a mobile charger or a laptop mouse can be discarded too. They want to drill-in the message that the consumers should 'Consciously identify items of e-waste lying around in their homes and flush them out'.
Croma believes modelling good behaviour starts with good knowledge. Hence, they wish to encourage customers in India to learn about e-waste management and encourage them to make it a habit.
This is a great opportunity for the creative community and students who are above the age of 16 to be a part of a nationwide initiative and contribute to a subject of national importance.
Objective of the campaign:
Activate consumers into giving up old electronic gadgets when they are buying a new one or upgrading to the latest gizmo.
Activate consumers into giving up old electronic gadgets when they are buying a new one or upgrading to the latest gizmo.
What should campaign seek to achieve?
10X increase in the volume of requests for e-waste pick-up
While the world now knows the need, importance and necessity of the mask, its usage is still very limited to one purpose – i.e. to safeguard 'ME' from the deathly Corona virus. Croma with this initiative wants to change the narration of this very need, and get people to view this from a different lens altogether
Primary Objective:
From wearing a mask to protects me – To, A mask is essential to protect the world from me
• At an emotional level, deliver the message "I do not have the right to put anyone else's life at risk"
Secondary Objective:
• Position Croma as a retail brand that is customer centric, safe and follows high standards of customer consciousness.
Key message:
• A mask is not a medium to protect you from the world; it is in fact a device that protects your loved ones and the world from you.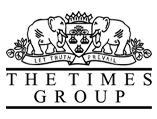 The Times Group, through its glorious 183 years of existence, has always been at the forefront of innovations and thought leadership when it comes to engaging both the reader and the advertiser. As an organization, we have always tried to keep the print flag flying high by doing things that generates excitement within the ecosystem. In line with the objectives of driving creativity and demonstrating the impact of print, is our new initiative titled, "Power of Print".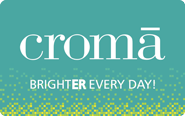 Launched in 2006, Croma was the first one-of-its-kind large format specialist retail store that catered to all multi-brand digital gadgets and home electronic needs in India. Over a decade since its inception, today Croma caters to over 10 Million customers and has almost become synonymous for all electronics needs, with its tech-savvy staff, product range, online presence and the will to help customers. For more information, please visit www.croma.com