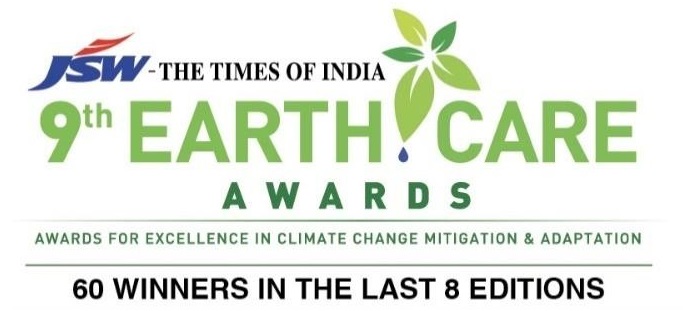 About:
The Earth Care Awards originated from the need to bring about awareness on the emerging issues in the global environment and to inspire, inform & enable nations & people to improve their quality of life without compromising that of future generations.
Insight/Idea:
Create a jury-based award recognizing the actions and innovations for climate change mitigation and adaptation by communities, entrepreneurs, large scale industries, women led enterprises and urban bodies.
The award recognizes, verifies, and promotes the replicable initiatives and interventions on the greenhouse gasses (GHG) emission reduction, natural resource conservation, energy efficiency improvement, development and promotion of innovative eco-friendly alternatives across various sectors of development.
Media Mix:
Print, TV, Online, & On-ground.
Highlights:
Completed successful 8th year and growing steady in its 9th year.
The Award ceremony sees participation from SAARC countries all relevant including representation from Government, environmentalists, top management of various industries and NGO's.
175 applications received over the last 8 years and in its 9th year a whopping 350 applications have been evaluated for awards.