Challenge
When today's creative folk are asked about advertising in print, most often the standard reply would be that print as a medium is static and therefore not as exciting as video. This misperception leads them away from print. All their ideas and efforts therefore are focused toward video on digital or TV.
How do you convince creative folk at large that print is not static or boring?
How do you get them thinking differently about print advertising?
How do you actually get them to create ideas for the print medium?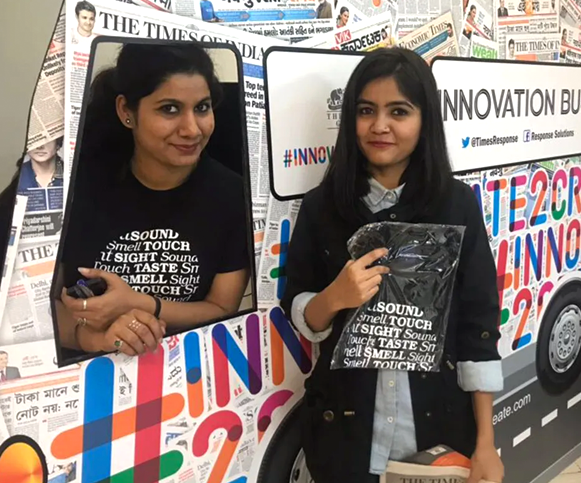 Solution
Use print innovations to change mindsets that print can be exciting, dynamic and offer much more than any other advertising medium.
The Innovation Roadshow (IR).
Version 1.0 of The Innovation Roadshow was to create awareness about the numerous innovations possible with print and showcase these possibilities through life size examples. This was done through a gallery format in agencies, where 52 of the best innovations were displayed in the agency conference room on Fridays. Agency folks walked through the gallery at their own free time, experienced, questioned and discussed the various options. To motivate them, we also ran a contest wherein the team that came up with the 53rd Innovation Idea would get a fully paid trip to Cannes Lions.
Version 2.0 of The Innovation Roadshow was to create usage. The roadshow was done in the form of an 'Innovation Bus', Bus' where the bus travelled to cover media and creative agencies across the country (Mumbai, Delhi, Bengaluru) giving teams a chance to travel to Cannes Lions 2018* in an all-sponsored trip by The Times of India. The teams needed to create an ad/campaign using any of the innovations for any brand that their agency handled.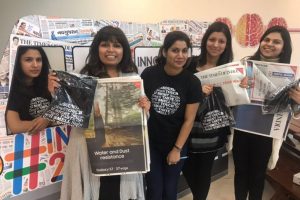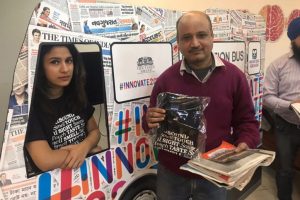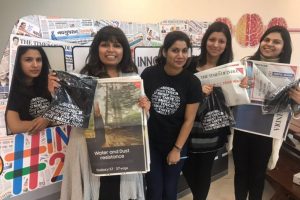 Version 1.0 – The Innovation Roadshow engaged with more than 2000 creative folk across 19 agency offices and Goa Fest. The winning entry was a water proof paper by JWT.
Version 2.0 – The Innovation Roadshow went to 37 different agency offices and engaged with over 2700 people. The winning entry was the crumpled newspaper by FCB Interface.