Cannes Lions learnings—sharing insights that matter
For almost two decades, the Times of India Group has been the country representative for Cannes Lions in India—a true mark of success for us. In fact, the earlier year's Times Response even did a screening of the Cannes winners for agencies and clients in major cities.
Cannes Lions goes beyond being a mere award show. It is a festival where trends are set and rules are rewritten in the field of creativity, communication and marketing. As partners, we see this as a huge prospect—we find it our privilege and responsibility to tap the learnings and insights at Cannes Lions and present it to the the marketing geniuses here in India. This way, we are stimulating a new way of thinking amongst marketing organisations.
This years companies – Titan, Flipkart, Amazon, Swiggy, ABFRL, CavinKare.
An initiative for the marketing giants of India.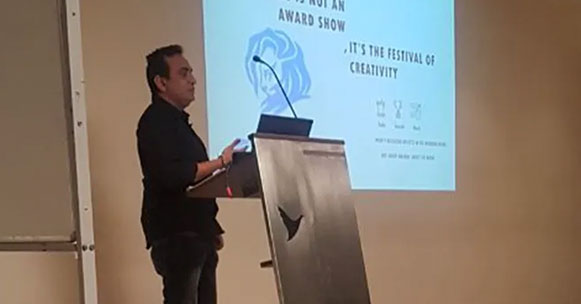 The Cannes Roadshow with Amit Akali
The learnings from Cannes were first showcased in 2017 at some of the largest marketing firms like ITC, Dabur, Flipkart, Emami, Future Group, Arvind Mills, Madura Garments, Britannia, Asian Paints, Nerolac, JK Helen Curtis and many more.
An engaging endeavour
The sessions were attended by entire marketing teams – right from the Executive Directors to Brand Managers. We engaged with more than 500 marketers across 20 companies in Mumbai, Delhi, Kolkata and Bengaluru.
This gave Times Response a never-before opportunity to engage with marketing teams of companies.